Our Charity Needs You
A message from our CEO: Sara Fitzsimmons MBE, RM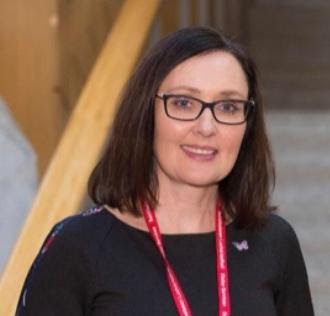 During the pandemic we have faced our biggest challenge to date.  Not only have we seen a rise in requests for our precious Memory Boxes, but also a great reduction in fundraising opportunities and the number of volunteers able to support the making of these boxes.
Since lockdown began, 30 new hospitals and wards across the UK and Ireland have contacted us and we have been able to support these new requests, and, in total, since March, we have gifted 3246 Memory Boxes across all the hospitals SiMBA supports.  
A small box costs £10, medium is £35 and large is £40 for us to make up and post.  We need your help to continue this vital service.  
The 
Virtual Kiltwalk Weekend
 is a unique event in that all monies received for SiMBA will be topped up by 50% in real terms this means that : 
If you raise £20 we could donate 2 small Memory Boxes but with the 50% top up from the Hunter Foundation we would be able to send an additional small Memory Box to support a bereaved family.
If you raised £70, with the £35 top up, we would be able to donate another
medium box
and £80 with a £40 top up would allow us to donate another 
large Memory Box
. 
The following video explains more about how these funds help us at the charity.
I also would like to highlight our on-line support group creating a safe space for grieving families.
I want to send virtual hugs to all of you who have lost precious babies. Although we can't hug you in person, we want you to know that we are still here. You are not alone.
If you do feel you need support and would like to talk with others who completely understand, please do connect with us in our online 'Safe Space' support groups available via Zoom. These have been running twice weekly since the beginning of lockdown (in March) and are led by our wonderful Volunteer Support Group Facilitators. 
To find out more about our online 'Safe Space' support groups please visit our website 
HERE
 or email 
support@simbacharity.org.uk
 and we will send you the Zoom link.

"The virtual groups have been a lifeline to me during the Coronavirus lockdown. My baby was born sleeping just before this all happened and being able to speak to other parents who understand how I'm feeling has helped me to open up and to feel understood. I could talk on the virtual group all day, so thankful to connect with other mummies and daddies who just get everything that you are feeling. It's a safe and really supportive space to talk about our babies and experiences, and I've been made to feel so welcome and included. Thank you so much." (Parent feedback)
We cannot thank you enough for making a difference to our charity and bereaved families.  It means the world to us.
Join the Kiltwalk

The Kiltwalk is Back! With an amazing 50% top up to your fundraising, you can help us to reach even more people affected by the loss of a baby. Sign up now and join #TeamSiMBA

Sign up now